Everyone argues, whether it is with spouses, children, parents, family, or even maybe friends, but to make ammends it is best to figure out a way to kiss and make up! Some times it is easier to do than other times, but it can do a ton to overcome hurt feelings.
Welcome to another fun and fabulous week of #TuesdayTen, hosted by a couple of great bloggers Lisa from Golden Spoons and Rabia from The Leiber Family, this week I offer my top ten reasons to kiss and make up!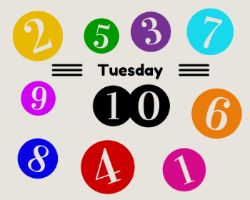 Top Ten Reasons why it is better to Kiss and Make Up!
1. It takes too much energy to be angry.
2. Communication is a better way to handle difficult situations.
3. Working together through situations, is far more rewarding than giving up!
4. Life is short, don't take for granted what may not be there tomorrow.
5. None of us are perfect, so accepting those imperfections and the imperfections of others allows a more peaceful existence.
6. Listening and communication may lead to a whole new learning experience.
7. Also strengthening the bond of love and relationship with understanding.
8. One small step can bridge the largest gap.
9. Bitterness and resentment don't allow life to be lived to its fullest potential.
10. And well of course, make up sex is great!
How do you make sure to kiss and make up? I would love to hear your stories in the comments!